Car Lights
Car Lighting Specialists. Nearly every type of globe in stock at all times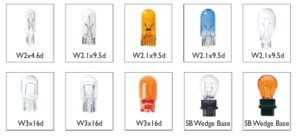 Approved Philips Auto Lighting Specialist
While you wait fitting of Headlight and Brake lights by qualified mechanics
between 9.30am and 3.30p from Monday to Friday leave you car with for 45 minutes, have a cuppa and drive away legal
Phone O293898224 or 0414308199
Car headlights checked and replaced while you wait
X-tremePower the ultimate upgrade if you are looking for maximum performance that delivers a much brighter, fuller low beam and a longer high beam distance.
The colour of the light is also whiter than a standard headlight bulb.
Up to 150% more light Up to 35 meters longer beam Very powerful low beam High quality chrome top and base Approved for road use (Australian standard ADR5l) Original Equipment Quality
Phone 0293898224 or 0414308199
The object of having both headlights working is both for you to be able to see where you are going but also for oncoming trafic to see you and not think you are a motor bike and collide with you not knowing the width of your vehicle.
We generally recommend that when one headlight fails you replace both of them. When one fails you can be pretty sure the other will fail soon after.
They are after all same age and had the same amount of usage.
Directions to Us